Topics
believing, building business, buying, growth, hiring, mindset, recession, software business, thinking process
0 Comments
A few weeks ago, I met up with some old friends of ours who are now running a fairly successful software and services business. I was pleasantly surprised to find them quite upbeat about how business was when they said that they were planning to move to a bigger office and hire quite a few more people.
"Now? You're hiring more people and moving to a bigger office now" I asked? "Yes, now," they repeated!
They said their business had never been better. And then they shared the best part – they said they'd chosen "not to participate in the current recession."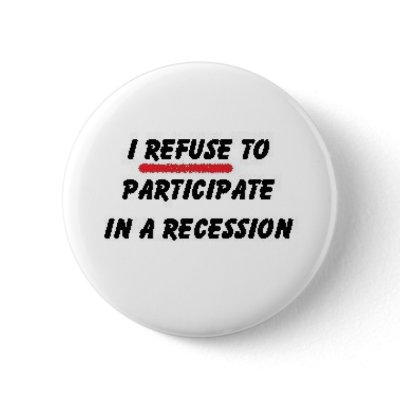 You may be asking, what that means – not participate in the recession? It means that they had decided to keep doing everything necessary to continue to build their businesses.  And even try some new, innovative things.
When I look around at the majority of business owners I interact with on a regular basis, it sure looks like a lot of people have chosen to participate fully in these recessionary times. They've been seduced by what they've read in the media and what they've heard from their friends.
These people say "business just isn't very good right now."
They say, "Nobody's buying."  They say, "We had hoped the recession would be over by now…but things just keep getting worse, what with the 'market' at record lows, and the Olympics and all…after all, nobody is making any decisions right now. So, I may as well go to the beach, because sales probably won't pick up until the Fall."  And so on, and so on.
You've heard these lines, and no one would fault you if you've been heard to say much the same thing.
But if you do say these things, and then you let your actions be driven by this sentiment…which means not taking much action at all…then without a doubt, when Fall finally does come along, you'll just be getting started again…and it may still take months after that, or longer, to land any new business.
Truth be told, you'll likely be further behind then, than you are right now, because truly savvy entrepreneurs are strategising and marketing flat out, right now!
So think about it. Would you rather work hard at expanding your business, or complain about why you can't?